Oceania Pro Wrestling
A Pro Wrestling Event Company holding events in the Oceania Region that will have as many non-exclusive partnerships locally and internationally in delivering pro wrestling events
With an emphasis on showcasing professional wrestling through our quality broadcasting and highly engaging fan experience model at events, with leadership by an experienced sporting executive with Australian and International connections, OPW will become a destination wrestling company for fans, promotions and commercial partners.
Events
Conrad Downunder Tour Update: "OPW has announced the Conrad Downunder Tour details on Wednesday 17th May and via Conrad's podcast network." Tickets are on sale now.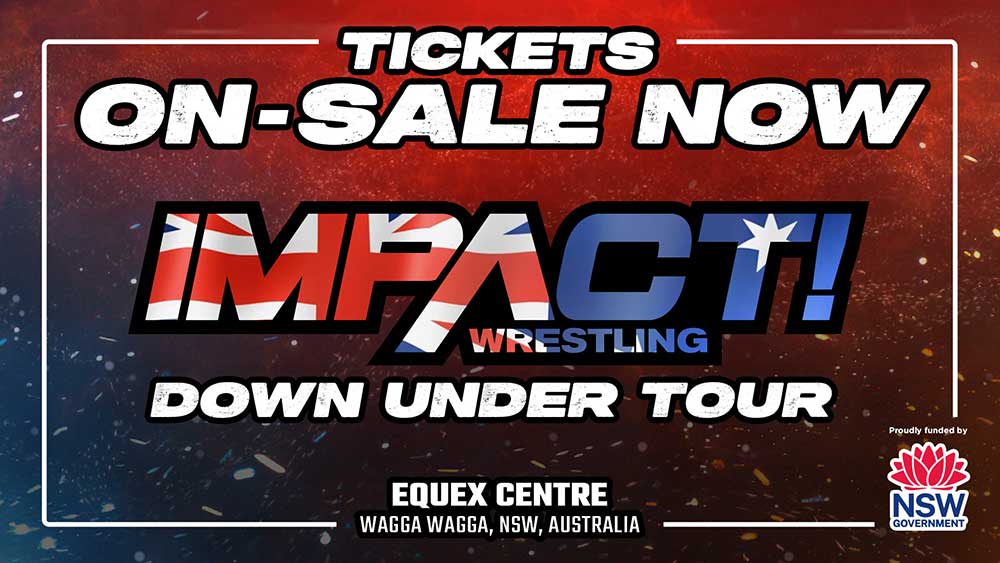 Media Release
Conrad Thompson Show
CONRAD THOMPSON TO HOST A LIVE SUPER SHOW FROM THE IMPACT DOWN UNDER TOUR
The Podcast King of Pro Wrestling and creator of Starrcast – Conrad Thompson – will join the action-packed IMPACT Wrestling Down Under Tour in Australia, from June 29 – July 2 in Wagga Wagga.
Download: Media Release .pdf
IMPACT Wrestling Announces 2 Shows This Summer In Australia (Winter, Down Under)
Conrad Thompson Will Host A Live Podcast From The IMPACT Down Under Tour. Major Fan Engagement Activities Scheduled With IMPACT Stars, Championship Matches Confirmed. IMPACT Wrestling presents the 4-day, 2-show IMPACT Down Under Tour, marking the company's first-ever major events and shows in Australia.
Download: Media Release .pdf
Mega Wrestling Event In Oceania 2023
In Melbourne (Australia), Nashville and Huntsville (USA) Tuesday 29th November 2022, a joint announcement on a new mega wrestling event and fan festival targeted for late 2023, in Oceania
Download: Media Release .pdf
Download: Article .pdf
Podcasts / Interviews
On the Turnbuckle: Cam Vale chatting all things Starcast Australia
The Business of the Business podcast: Cameron Vale from Oceania Pro Wrestling